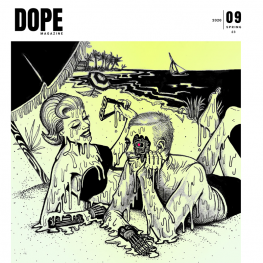 DOPE magazine asked us to write an article about Sound System Culture & Resistance for their latest Spring issue (#09), which was released this week!
Hylu teamed up with Vincent Møystad from Sound System Outernational to write the piece. Also, DOPE's photographer (big up Tom!) came down to our HQ to take some photos before our end of 2019 gathering, which are included in the article.
You can check out the digital version of the magazine via Issuu and/or purchase the print version from their Big Cartel. Otherwise get involved by supporting their Patreon.
Massive props to DOPE as they have doubled their print-run to 20,000 copies for this issue! If you don't know about them you can find out more here… if you can, please support them as they are doing great things!