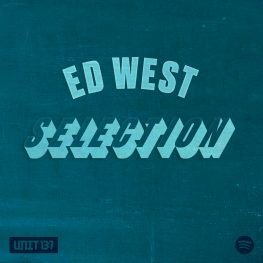 New music from Ed West is coming very soon. Last Friday we dropped a remix of his tune 'No Diamonds' by RSD.
We're honoured to be working with Ed's music; he is an exceptional producer/drummer and an all round don. Ed has been busy working on some great releases that we can't wait to put out. Trust us, they are heavy!
Whilst you wait we've asked Ed to curate a Spotify playlist, he's selected '37tracks' for you (this playlist will be updated monthly, so make sure to give it a follow). Get locked in and warmed up!